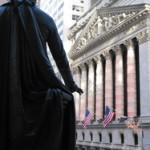 Most brokers serve their clients well and make investments decisions in their clients' best interest. However, if you regularly follow this blog, you know that is not always the case. There are many brokers out there that would rather make a quick buck than look out for your retirement savings.
While there are many different types of broker fraud and negligence, their illicit conduct generally falls into one of the following categories:
Unsuitable Recommendations. A broker should know your financial situation and investment objectives, and recommend only investments that fit them.
Misrepresenting the Risk. This happens when a broker fails to inform you of the risks involved in an investment or misleads you about the nature of the risks.
Churning your account. It's illegal for brokers to trade excessively in order to boost their commissions.
Unauthorized trading. Unless you sign a contract giving your broker discretionary authority over your account (which you shouldn't do), the broker must receive your permission before executing a trade.
Failure to Execute. You often have a cause of action if your broker fails to execute a trade you called in or only executes it after a lengthy delay that caused you to miss an opportunity.
If you have been the victim of stockbroker fraud or negligence, we may be able to help you recover your losses. Contact us today at 215-839-3953 for a free consultation.
At Wall Street Fraud, we are dedicated to offering assistance to those who have been hurt by improper corporate or investment practices.
If you have been the victim of stock brokerage fraud, securities fraud, mutual fund fraud, stockbroker fraud, annuities fraud, or any other type of investment fraud or negligence, please contact our securities fraud attorneys today for a free case evaluation. Our talented and aggressive legal and professional staff is eager to help you recover your losses.