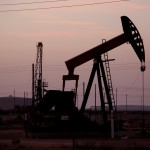 Two Dallas men are facing serious charges after their oil and gas investment fraud went up in smoke. According to the FBI, Brendan Coughlin, 46, and Henry Harrison, 47, both of Dallas, have been indicted for orchestrating the $485 million scheme.
The scheme allegedly started in 2006 and, by the time they were caught, the two men had bilked over 7,700 investors throughout the United States. Coughlin, Harrison, working on behalf of Provident Royalties, allegedly made materially false representations and failed to disclose material facts to their investors in order to induce the investors into providing payments to Provident.
The fraudsters falsely told investors that funds invested would be used only for the oil and gas project for which those funds were raised. In addition, they did not inform investors that funds from investors in later oil and gas projects were being used to pay individuals who invested in earlier oil and projects.
They also failed to disclose that another of Provident founders, Joseph Blimline, had received millions of dollars of unsecured loans. Moreover, Blimline had been previously charged with securities fraud violations by the state of Michigan.
If you have been the victim of securities fraud, we may be able to help you recover your losses. Contact us today at 215-839-3953 for a free consultation.
At Wall Street Fraud, we are dedicated to offering assistance to those who have been hurt by improper corporate or investment practices.
If you have been the victim of stock brokerage fraud, securities fraud, mutual fund fraud, stockbroker fraud, annuities fraud, or any other type of investment fraud or negligence, please contact our securities fraud attorneys today for a free case evaluation. Our talented and aggressive legal and professional staff is eager to help you recover your losses.