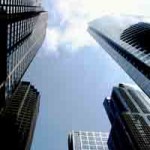 The New York Times recently published an interesting article suggesting that JPMorgan is placing profits ahead of its client's best interests. The report cites a number of former financial advisers that claim they were encouraged to push JPMorgan's own products even when competing products performed better or were less expensive.
As detailed by the NYT, the bank exaggerated the returns of what it was selling in marketing materials in order to make its products look better. By favoring its own mutual funds, JPMorgan was able to collect more fees for managing them.
"I was selling JPMorgan funds that often had weak performance records, and I was doing it for no other reason than to enrich the firm," said Geoffrey Tomes, who left JPMorgan last year. "I couldn't call myself objective."
"It was all about the money, not the client," said Warren Rockmacher, a broker who also recently left the company. He also stated that if he did not convince a customer to invest in JPMorgan's homegrown fund, the Chase Strategic Portfolio, supervisors would question the decision.
Because of the potential conflict of interest, many other firms shy away from the practice. JPMorgan, meanwhile, contends that it has done nothing wrong, claiming that the firm offers investors "in-house expertise." However, in a 2011 arbitration case, JPMorgan was ordered to pay $373 million for favoring its own products, despite an agreement to sell alternatives from American Century.
If you have been the victim of adviser or broker fraud, we may be able to help you recover your losses. Contact us today at 215-839-3953 for a free consultation.
At Wall Street Fraud, we are dedicated to offering assistance to those who have been hurt by improper corporate or investment practices.
If you have been the victim of stock brokerage fraud, securities fraud, mutual fund fraud, stockbroker fraud, annuities fraud, or any other type of investment fraud or negligence, please contact our securities fraud attorneys today for a free case evaluation. Our talented and aggressive legal and professional staff is eager to help you recover your losses.