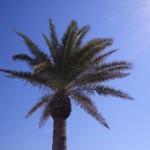 Annuity fraud continues to plague investors, particularly in states like Florida with high number of seniors. Florida authorities recently announced a criminal conviction involving a Winter Spring insurance broker.
According to the Orlando Sentinel, Nanci Ann Hubsch was convicted of grand theft and ordered to repay nearly $250,000 to victims of an annuity fraud. She owned the now-defunct Insurance Associates of Central Florida Inc.
Given the high risk of fraud associated with annuities, below are several important questions to ask before turning over your hard earned money:
Why do I need a variable annuity? Your salesperson/advisor should be able to articulate why he or she is recommending the annuity. In addition to touting the advantages, the adviser should also not gloss over the downsides. While variable annuities offer tax advantages and guaranteed income, these rewards are often overshadowed by the risks.
What will the annuity cost me? Variable annuities also come with a number of fees. These include insurance charges, investment management fees, and fees for various riders and extra features, which can often total upwards of 3% a year. As we have mentioned before, you will also have to pay surrender fees if you pull out your money within a certain period of time (typically six to eight years) after buying.
Can I achieve my goal without a variable annuity? Although salespeople may make it seem like a variable annuity is the ideal solution for your needs, there are always other options. In fact, many of these options may be more suitable.
If you have been sold an unsuitable annuity, we may be able to help you recover your losses. Contact us today at 215-839-3953 for a free consultation.
At Wall Street Fraud, we are dedicated to offering assistance to those who have been hurt by improper corporate or investment practices.
If you have been the victim of stock brokerage fraud, securities fraud, mutual fund fraud, stockbroker fraud, annuities fraud, or any other type of investment fraud or negligence, please contact our securities fraud attorneys today for a free case evaluation. Our talented and aggressive legal and professional staff is eager to help you recover your losses.