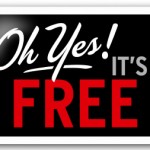 Many retired Americans or those hoping to retire soon are understandably wary of their financial future given the current state of the economy, rising fuel prices, and the uncertainty of social security benefits. Unfortunately, this also makes them prime targets for investment fraud.
A recent article in the Connecticut Post highlighted one means by which fraudsters are targeting older investors—free product seminars.
These seminars make wide-ranging promises, including:
"Eliminate taxes on Social Security. Eliminate investment fees. Eliminate market losses. Make your money absolutely "safe." Reduce your taxes. Increase your spendable income. Get market linked returns without market risk. Significantly increase the value of your IRA. Never run out of money. Understand reverse mortgages, trusts and long term care insurance."
While the seminars are touted as "educational," they often employ high-pressure tactics to sell products that may or may not be suitable for investors.
A report by the Securities and Exchange Commission (SEC) made the following findings regarding these seminars:
100% of the "seminars" were instead sales presentations. While many sales seminars were advertised as "educational," "workshops," and "nothing will be sold," they were intended to result in the attendees' opening new accounts and, ultimately, in the sales of investment products, if not at the seminar itself, then in follow-up contacts with the attendees.
59% reflected weak supervisory practices by firms. While some exams found effective supervisory practices, many examinations found indications that firms had poorly supervised these sales seminars, including failure to review seminar presentations or materials as required.
50% featured exaggerated or misleading advertising claims. Examples included "Immediately add $100,000 to your net worth," "How to receive a 13.3% return," and "How $100K can pay 1 Million Dollars to Your Heirs."
23% involved possibly unsuitable recommendations. In 25 of the 110 examinations, examiners found indications that unsuitable recommendations were made, for example, a risky investment recommended to an investor with a "conservative" investment objective, or an illiquid investment recommended to an investor with a short-term need for cash.
13% appeared to be fraudulent and have been referred to the most appropriate regulator for possible enforcement or disciplinary action. Examiners found indications of possible fraudulent practices in 14 examinations that involved apparent serious misrepresentations of risk and return, possible liquidation of accounts without the customer's knowledge or consent, and possible sales of fictitious investments.
Given the track record of these seminars, investors should approach these seminars with skepticism and likely look elsewhere for investment advice.
At Wall Street Fraud, we are dedicated to offering assistance to those who have been hurt by improper corporate or investment practices.
If you have been the victim of stock brokerage fraud, securities fraud, mutual fund fraud, stockbroker fraud, annuities fraud, or any other type of investment fraud, please contact us today for a free case evaluation. Our talented and aggressive legal and professional staff is eager to help you recover your losses.