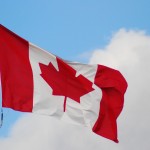 The Alberta Securities Commission (ASC) and the U.S. Financial Industry Regulatory Authority (FINRA) recently announced that would be joining forces to police brokers and protect investors from broker fraud. The two parties entered into a Memorandum of Understanding (MOU) that will  provide greater cooperation between the two regulators.
As detailed by FINRA, the MOU establishes a strong framework for enhancing the ability of the ASC and FINRA to oversee the world's largest securities firms and markets. The agreement will facilitate the exchange of information on firms and individuals under common supervision, support collaboration on investigations and enforcement matters, and allow further sharing of regulatory techniques.
"We have seen an increasing number of investigatory matters that overlap between Canada and the US, and in our efforts to protect investors, it is important that we work with one another more closely," said Bill Rice, Chair and CEO of the ASC. "This MOU will confirm our long-standing cooperation and allow for even more interaction."
If you have been the victim of adviser or broker fraud, we may be able to help you recover your losses. Contact us today at 215-839-3953 for a free consultation.
At Wall Street Fraud, we are dedicated to offering assistance to those who have been hurt by improper corporate or investment practices.
If you have been the victim of stock brokerage fraud, securities fraud, mutual fund fraud, stockbroker fraud, annuities fraud, or any other type of investment fraud or negligence, please contact our securities fraud attorneys today for a free case evaluation. Our talented and aggressive legal and professional staff is eager to help you recover your losses.