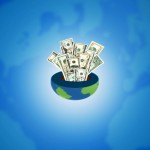 As our world becomes more interconnected, U.S. investors have greater access to international investment opportunities. Due to the unique risks posed by these investments, the Securities and Exchange Commission recently issued an Investor Alert regarding international investing.
As highlighted by the SEC, there are a number of ways individual investors may gain exposure to international investments, including mutual funds, exchange-traded funds, and U.S.-traded foreign stocks. As with other investment opportunities, investors should always conduct due diligence.
Below are several of the risks associated with international investing:
Access to different information. In some jurisdictions, the information provided by foreign companies is different than information provided by U.S. companies. The nature and frequency of disclosures required under foreign law may also be different from that of U.S. companies. In addition, foreign companies' financial statements may be prepared using a different set of accounting standards than companies use in the United States. Information foreign companies publish may not be in English.
Costs of international investments. International investing can be more expensive than investing in U.S. companies. In some countries there may be unexpected taxes, such as withholding taxes on dividends. In addition, transaction costs such as fees, broker's commissions and taxes may be higher than in U.S. markets. You also should be aware of the potential effects of currency conversion costs on your investment.
Changes in currency exchange rates. A foreign investment also has foreign currency exchange risks. When the exchange rate between the foreign currency of an international investment and the U.S. dollar changes, it can increase or reduce your investment return in the foreign security. In fact, it is possible that a foreign investment may increase in value in its home market but, because of changing exchange rates, the value of that investment in U.S. dollars is actually lower. In addition to exchange rates, you should be aware that some countries might impose foreign currency controls that restrict or delay you from moving currency out of a country.
If you have been the victim of international investment fraud, we may be able to help you recover your losses. Contact us today at 215-839-3953 for a free consultation.
At Wall Street Fraud, we are dedicated to offering assistance to those who have been hurt by improper corporate or investment practices.
If you have been the victim of stock brokerage fraud, securities fraud, mutual fund fraud, stockbroker fraud, annuities fraud, or any other type of investment fraud or negligence, please contact our securities fraud attorneys today for a free case evaluation. Our talented and aggressive legal and professional staff is eager to help you recover your losses.