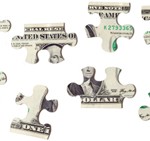 The Securities and Exchange Commission recently released a new report outlining its recommendations for improving the municipal securities market. Increased investor protections are high on the list.
As we have previously discussed on this blog, state and local governments issue municipal securities to finance a wide variety of infrastructure projects. At the start of 2012, there were more than one million different municipal bonds outstanding totaling $3.7 trillion, with 75 percent held by individual "retail" investors, according to the SEC.
Despite the number of municipal securities owned by investors, the market is not subject to the same level of regulation as other sectors of the U.S. capital markets, largely due to broad exemptions under federal securities laws for municipal securities. As a result, the SEC's investor protection efforts in the municipal securities market have been limited.
The SEC is seeking to change that through legislative changes and additional SEC rules. For example, the SEC has called for legislative changes to improve disclosures to investors, including recommending that Congress consider authorizing the SEC to set baseline disclosure standards and require municipal issuers to have audited financial statements.
At Wall Street Fraud, we are dedicated to offering assistance to those who have been hurt by improper corporate or investment practices.
If you have been the victim of stock brokerage fraud, securities fraud, mutual fund fraud, stockbroker fraud, annuities fraud, or any other type of investment fraud or negligence, please contact our securities fraud attorneys today for a free case evaluation. Our talented and aggressive legal and professional staff is eager to help you recover your losses.