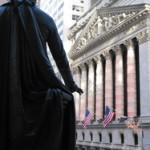 A Connecticut woman was recently sentenced to eight years in jail for an investment fraud that targeted elderly and vulnerable investors as well as some of her closest friends. Overall, investors lost a $1.9 million.
As reported by CBS News, Robin Brass, 55, left her clients devastated. Many lost their retirement savings, while others are now relying on food stamps just to get by.
"She's a con artist. She gets your confidence. She talks a good story," said Jacqueline Ascenzi, who was injured in a car accident and uses a wheelchair and said she lost nearly half a million dollars to Brass. "I've been unable to pay for medical treatment and care my doctors want me to have."
Like many fraudster, Brass promised investors a high rate of return, and then used their money to pay personal expenses for herself and her family including credit card bills, college tuition and home furnishings. When the financial crisis struck, she promised investors that their money was protected.
U.S. District Judge Robert Chatigny imposed a prison term above sentencing guidelines, which called for up to six and a half years. In justifying the harsh sentence, he pointed to what he called remarkably brazen criminal conduct, adding that she deceived educated people including lawyers and that she poses a danger to others.
"It is a powerful example, in my opinion, of behavior that is beyond the pale and conscience-shocking," the judge said.
As this case highlights, vulnerable investors are not the only ones that can fall victim to fraud. In this case, Brass was able to con lawyers and other professionals just as easily. In addition, she even used personal relationships to prey on close friends. This is a powerful reminder that it is imperative to thoroughly research every investment, no matter who offers it to you.
At Wall Street Fraud, we are dedicated to offering assistance to those who have been hurt by improper corporate or investment practices.
If you have been the victim of stock brokerage fraud, securities fraud, mutual fund fraud, stockbroker fraud, annuities fraud, or any other type of investment fraud or negligence, please contact our securities fraud attorneys today for a free case evaluation. Our talented and aggressive legal and professional staff is eager to help you recover your losses.