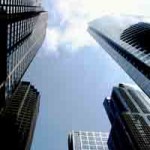 The last of many defendants has been sentenced in the AmeriFirst securities fraud case. The fraud bilked more than 500 victims, most of which were retired, and resulted in more than $50 million in losses.
As detailed by the FBI, Dennis Woods Bowden and Jeffrey Charles Bruteyn orchestrated offerings of promissory notes called secured debt obligations (SDOs) that raised more than $50 million from more than 500 investors living in Texas and Florida, many of whom were retired and all of whom were looking for safe and secure investments. Through the brokers and through documents that he signed, Bowden misled, deceived, and defrauded investors by misrepresenting, and by failing to disclose, material facts concerning the safety of the securities.
Among other misrepresentations, Bowden falsely represented to investors that their investments were guaranteed by a commercial bank, that the investors' principal was secured by an interest in certain types of collateral, that insurance purchased by AmeriFirst companies insured the investors against loss of their money, and that the issuers of the SDOs were acting as the investors' fiduciaries. In fact, none of these representations was true. Instead, Bowden spent investors' money on things investors did not approve or even know about, including an airplane, sports cars, a condominium, real estate for used car lots, and his own personal living expenses.
"The sentencings this week close a five-year chapter in the authorities' work on this matter. All seven of the most culpable participants in the AmeriFirst scheme have been convicted of felonies and sentenced. We have pursued this matter for the last five years because investment fraud, particularly when it victimizes seniors as the AmeriFirst fraud did, is intolerable and must be redressed," said U.S. Attorney Sarah R. Saldaña of the Northern District of Texas
At Wall Street Fraud, we are dedicated to offering assistance to those who have been hurt by improper corporate or investment practices.
If you have been the victim of stock brokerage fraud, securities fraud, mutual fund fraud, stockbroker fraud, annuities fraud, or any other type of investment fraud or negligence, please contact our securities fraud attorneys today for a free case evaluation. Our talented and aggressive legal and professional staff is eager to help you recover your losses.