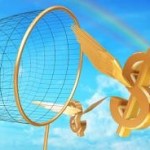 In the wake of the collapse of MF Global and the recent investment fraud uncovered at Peregrine Financial Group, regulators are finally calling for greater investor protections in the futures market.
Futures exchange operator CME Group has stated that it is "appalled" by the scandals and has questioned whether firms can be trusted to manage client funds. Brokerage firms currently hold most of the money that customers use to fund their futures trades, earning interest on those funds while putting just a portion of the funds at clearinghouses.
Blaming "management transgressions" for the misuse of customer funds at both firms, CME suggested that holding customer money at a clearinghouse could provide greater protection.
"Not protecting customer funds is such a fundamental breach of trust that, without question, the current system in which customer funds are held at the firm level must be re-evaluated," it said.
CME, which regulated MF Global, further stated, "These breaches of trust are completely unacceptable not only to CME Group but also the businesses and individuals who rely on these markets to manage their risk."
The National Futures Association (NFA), which was tasked with overseeing Peregrine Financial Group, has also publicly stated that changes are needed in the industry. It is reportedly weighing several options for increasing safeguards for customer funds, including keeping money at clearinghouses.
Source: Chicago Tribune
At Wall Street Fraud, we are dedicated to offering assistance to those who have been hurt by improper corporate or investment practices.
If you have been the victim of stock brokerage fraud, securities fraud, mutual fund fraud, stockbroker fraud, annuities fraud, or any other type of investment fraud or negligence, please contact our securities fraud attorneys today for a free case evaluation. Our talented and aggressive legal and professional staff is eager to help you recover your losses.