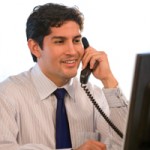 Navy Seals are trained to operate under the radar, but that generally does not include investment fraud. Nonetheless, a former Navy Seal has been charged with stealing more than $1 million from investors.
Jason Matthew Mullaney, 40, allegedly bilked fellow SEALs and others after getting them to invest in his money-lending business. He is facing multiple charges of grand theft and securities violations in San Diego.
Deputy District Attorney Hector Jimenez contends Mullaney used his standing as a former SEAL to get others to invest in his Trident Financial Holdings & Acquisitions, and then used the money for his personal gain. So far, investigators have identified 13 alleged victims, including former and active SEALs, according to CBS8.com.
"If people wanted to borrow money, Mr. Mullaney would give you a hard loan, with interest. That was the plan anyway," Jimenez said outside court. "Mr. Mullaney got people to invest in his company so he could have money to lend. He made some loans, but unfortunately, he didn't use the money as he said he would.
As this case highlights, investment fraudsters can come from all walks of life, even the highest ranks of the military. Therefore, it is imperative to carefully research any investment opportunity before turning over your hard earned money.
At Wall Street Fraud, we are dedicated to offering assistance to those who have been hurt by improper corporate or investment practices.
If you have been the victim of stock brokerage fraud, securities fraud, mutual fund fraud, stockbroker fraud, annuities fraud, or any other type of investment fraud or negligence, please contact our securities fraud attorneys today for a free case evaluation. Our talented and aggressive legal and professional staff is eager to help you recover your losses.