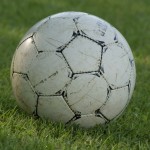 Olympic soccer star Heather Mitts and several other professional athletes have filed a Philadelphia securities fraud lawsuit against SunTrust Banks. They contend SunTrust failed to supervise a financial adviser who invested clients' assets in risky investments.
The lawsuit, which asserts claims of negligence and securities fraud, was filed by Mitts, Adam Joshua Feeley of the St. Louis Rams, Brent Celek of the Philadelphia Eagles and Kevin Curtis, who played for both teams. All together, the athletes invested more than $7.5 million with William Crafton Jr., a former financial adviser affiliated with SunTrust.
As detailed by Bloomberg.com, the athletes allege that Crafton invested their money in the Westmoore Fund, which was part of a multi-million dollar securities fraud. Crafton had inside information about the liquidity and security of the Westmoore fund and was friends and shared commissions with its CEO, according to the complaint. The SEC sued the fund in June of 2010 for operating a Ponzi-type scheme.
"Plaintiffs funds were contributed to various known Ponzi schemes, including the Westmoore Fund, the value of which is essentially zero and the actual fund is in receivership," the complaint states.
The complaint further maintains that the athletes were not informed about the scheme and the associated losses until late August 2010. Moreover, SunTrust maintained that their investments were safe until 2011, when it announced in a Feb. 17, 2011, letter that Crafton was "no longer employed" by SunTrust.
As we have previously discussed on this blog, professional athletes are often victimized by investment fraud. Because they often make millions of dollars, they are prime targets for unscrupulous brokers and advisers.
At Wall Street Fraud, we are dedicated to offering assistance to those who have been hurt by improper corporate or investment practices.
If you have been the victim of stock brokerage fraud, securities fraud, mutual fund fraud, stockbroker fraud, annuities fraud, or any other type of investment fraud or negligence, please contact our securities fraud attorneys today for a free case evaluation. Our talented and aggressive legal and professional staff is eager to help you recover your losses.