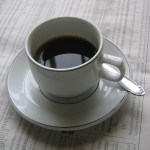 JHS Capital Advisors Inc. and a former broker were recently ordered to pay $1.9 million after a FINRA arbitration panel found that the broker had traded in a client's account excessively to generate commissions.
In addition, this wasn't the first time the broker had been accused of churning; Enver R. Alijaj was ordered to pay $500,000 to settle a previous charge of churning,
Investor John Sisk alleged the excessive trading occurred from July 2009 to April 2010. The churning was so egregious that it required the client to generate returns of 160% "just to break even," according to Sisk's attorney.
"The [Finra arbitration] panel is sending a message that this type of sale-practice misconduct should not be tolerated and hopefully" will prevent any future misconduct," he added.
As customary, the arbitration panel did not give any explanation for its decision, which awarded Mr. Sisk $1.5 million in compensatory damages plus interest, $100,000 in punitive damages, and attorneys' fees of $93,000.
For more on churning, please stay tuned for tomorrow's post.
At Wall Street Fraud, we are dedicated to offering assistance to those who have been hurt by improper corporate or investment practices.
If you have been the victim of stock brokerage fraud, securities fraud, mutual fund fraud, stockbroker fraud, annuities fraud, or any other type of investment fraud or negligence, please contact our securities fraud attorneys today for a free case evaluation. Our talented and aggressive legal and professional staff is eager to help you recover your losses.