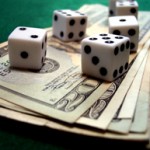 As we mentioned yesterday, churning is a common broker misdeed encountered by investors. It is both illegal and unethical. Therefore, it is imperative to be able to spot it before you face significant losses.
What Is Churning?
Churning occurs when a broker engages in excessive buying and selling of securities in a customer's account chiefly to generate commissions that benefit the broker. For churning to occur, the broker must exercise control over the investment decisions in the customer's account, such as through a formal written discretionary agreement.
How Do I Spot Churning?
Frequent in-and-out purchases and sales of securities that don't appear necessary to fulfill the customer's investment goals may be evidence of churning. Therefore, it is important to carefully review all of your account statements when you receive them.
What If I Suspect Churning?
If you find any suspicious transactions in your account, it is imperative to take action immediately. The first step is to notify the brokerage that you suspect churning. While you can call the firm's compliance department, it is best to put the complaint in writing as well.
If the firm does not resolve the issue to your satisfaction, you may file a complaint with FINRA, the SEC, or your state securities regulator. In some cases, it may also be necessary to consult with an experienced securities fraud attorney to ensure you will recoup any losses.
At Wall Street Fraud, we are dedicated to offering assistance to those who have been hurt by improper corporate or investment practices.
If you have been the victim of stock brokerage fraud, securities fraud, mutual fund fraud, stockbroker fraud, annuities fraud, or any other type of investment fraud or negligence, please contact our securities fraud attorneys today for a free case evaluation. Our talented and aggressive legal and professional staff is eager to help you recover your losses.