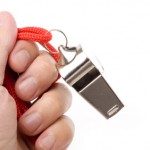 A former employee of Morgan Stanley Smith Barney LLC has filed a lawsuit claiming that he was terminated after blowing the whistle on questionable activities by an investment adviser. According to the lawsuit, the adviser was churning in customer accounts to generate higher commissions.
Clifford Jagodzinski contends that he received exemplary reviews for his job as a complex risk officer, until he reported a suspected investment fraud. As detailed in the complaint: "In late 2011, Mr. Jagodzinski discovered that one of MSSB's newest wealth managers, Harvey Kadden, was flipping preferred securities in a manner that was generating tens of thousands of dollars in commissions but causing losses or minimal gains for his clients and exposing his clients to unnecessary risks. These trades were obviously designed to bilk investors."
According to Jagodzinski, he reported the activities to his supervisors, who initially praised him for detecting the scam. However, when he recommended that the fraud be reported to FINRA and the SEC, he was told not to continue his investigation.
Jagodzinski alleges he received similar instructions when he reported other securities law violations, including another adviser who was making unauthorized trades on behalf of a client. Even after the adviser admitted to the fraud, Jagodzinski was allegedly told not to take any further steps to investigate or report the transgressions.
The complaint alleges violations of the Dodd-Frank whistle-blower statute, requests reinstatement, and seeks at least $1 million in damages. If true, the allegations paint a troubling picture of the oversight at large firms and the risks faced by investors.
If you have been the victim of adviser fraud or negligence, we may be able to help you recover your losses. Contact us today at 215-839-3953 for a free consultation.
At Wall Street Fraud, we are dedicated to offering assistance to those who have been hurt by improper corporate or investment practices.
If you have been the victim of stock brokerage fraud, securities fraud, mutual fund fraud, stockbroker fraud, annuities fraud, or any other type of investment fraud or negligence, please contact our securities fraud attorneys today for a free case evaluation. Our talented and aggressive legal and professional staff is eager to help you recover your losses.