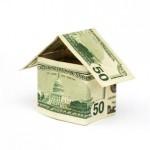 The Securities and Exchange Commission continues to pursue cases related to investment fraud during the height of the financial crisis. It has charged Wells Fargo's brokerage firm and a former vice president for selling investments tied to mortgage-backed securities without fully understanding their complexity or disclosing the risks to investors.
According to the SEC, Wells Fargo improperly sold complex investments called asset-backed commercial paper (ABCP) to municipalities, non-profit institutions, and other customers. Wells Fargo did not obtain sufficient information about these investment vehicles and relied almost exclusively upon their credit ratings.
In addition, the firm's representatives failed to understand the true nature, risks, and volatility behind these products before recommending them to investors with generally conservative investment objectives.
"Broker-dealers must do their homework before recommending complex investments to their customers," said Elaine C. Greenberg, Chief of the SEC Enforcement Division's Municipal Securities and Public Pensions Unit.
"Municipalities and other non-profit institutions were harmed because Wells Fargo abdicated its fundamental responsibility as a broker to have a reasonable basis for its investment recommendations to customers," she added.
If you have been the victim of broker fraud or negligence, we may be able to help you recover your losses. Contact us today at 215-839-3953 for a free consultation.
At Wall Street Fraud, we are dedicated to offering assistance to those who have been hurt by improper corporate or investment practices.
If you have been the victim of stock brokerage fraud, securities fraud, mutual fund fraud, stockbroker fraud, annuities fraud, or any other type of investment fraud or negligence, please contact our securities fraud attorneys today for a free case evaluation. Our talented and aggressive legal and professional staff is eager to help you recover your losses.