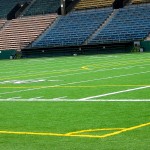 Investment fraud continues to plague the sports industry and, in many cases, the scam is perpetrated by one of their own. The Securities and Exchange Commission recently announced securities fraud charges against Jim Donnan, a College Football Hall of Fame inductee.
According to the SEC, Donnan conducted the fraud with his business partner Gregory Crabtree through a West Virginia-based company called GLC Limited. Donnan and Crabtree told investors that GLC was in the wholesale liquidation business and earning substantial profits by buying leftover merchandise from major retailers and reselling them to discount retailers.
As in many investment scams, the fraudsters promised investors exorbitant rates of return. However, only about $12 million of the $80 million raised from nearly 100 investors was actually used to purchase merchandise, and the remaining funds were used to pay fake returns to earlier investors or stolen for other uses by Donnan and Crabtree.
Donnan also allegedly used his connections he made as a sports commentator and as a coach to recruit investors. As detailed by the SEC, he capitalized on his influence over one former player by telling him, "Your Daddy is going to take care of you" … "if you weren't my son, I wouldn't be doing this for you." The player later invested $800,000.
If you have been the victim of securities fraud, we may be able to help you recover your losses. Contact us today at 215-839-3953 for a free consultation.
At Wall Street Fraud, we are dedicated to offering assistance to those who have been hurt by improper corporate or investment practices.
If you have been the victim of stock brokerage fraud, securities fraud, mutual fund fraud, stockbroker fraud, annuities fraud, or any other type of investment fraud or negligence, please contact our securities fraud attorneys today for a free case evaluation. Our talented and aggressive legal and professional staff is eager to help you recover your losses.