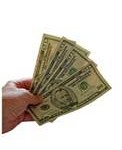 Score one for defrauded investors! As reported by Forbes, victims of a securities fraud perpetrated by an Omaha man may soon be compensated. A receiver in charge of distributing the assets of convicted fraudster Bryan Behrens has asked a federal judge to approve the first payment to his victims, who were largely elderly investors.
According to court documents, an agreement has been reached on 47 of 48 claims for reimbursement that total $9 million; the first distribution of funds is expected to total almost $180,000.
Behrens pleaded guilty last April to securities fraud; he was ordered to spend five years in prison and repay $6.8 million to 20 victims. As reported by Forbes, Behrens solicited millions under false pretenses, failed to invest those funds as promised, and misappropriated and converted investors' funds to his other business entities.
At Wall Street Fraud, we are dedicated to offering assistance to those who have been hurt by improper corporate or investment practices.
If you have been the victim of stock brokerage fraud, securities fraud, mutual fund fraud, stockbroker fraud, annuities fraud, or any other type of investment fraud, please contact us today for a free case evaluation. Our talented and aggressive legal and professional staff is eager to help you recover your losses.