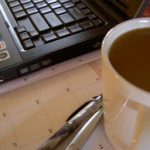 Apparently some fraudsters will target just about anyone to make a profit. A doctor turned day trader has been ordered to pay $7 million to his wife, whom he targeted in an investment scam.
As reported by Courthouse News, the couple was married for sixteen years when Marcus Kyle decided to make a career change from working as a doctor to trading securities as a day trader. Based on Free's representation that he had successfully day-traded stocks in the past, his wife, Cathy Diane Lewis, contributed $200,000 from offshore bank accounts she owned prior to their marriage.
Free's representations about prior success turned out to be false, and he lost all of the money. However, that did not stop him from continuing to day trade.  He invested another $5.5 million from his wife's accounts by forging her signature and sending statements to a private post-office box.
As you can guess, Lewis was not very happy to lean she had been defrauded by her husband. In an attempt to reconcile with his family, Free agreed to a restitution agreement that would require him to deposit any money he earned above $4,000 per month. However, Free apparently defaulted on the agreement, forcing Lewis to file suit. In the latest court ruling, Free was ordered to pay Lewis $7 million in reimbursement.
If you have been the victim of securities fraud or negligence, we may be able to help you recover your losses. Contact us today at 215-839-3953 for a free consultation.
At Wall Street Fraud, we are dedicated to offering assistance to those who have been hurt by improper corporate or investment practices.
If you have been the victim of stock brokerage fraud, securities fraud, mutual fund fraud, stockbroker fraud, annuities fraud, or any other type of investment fraud or negligence, please contact our securities fraud attorneys today for a free case evaluation. Our talented and aggressive legal and professional staff is eager to help you recover your losses.