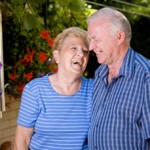 A Missouri man is facing charges after defrauding numerous seniors in a retirement investment scheme. Steven Gwin, 68, recently pleaded guilty to charges of mail fraud and money laundering.
According to KY3.com, Gwin operated the scheme for almost two years and primarily targeted older investors. He admitted to soliciting and obtaining funds from individuals for investment in various retirement ventures through seminars for senior citizens in both Missouri and Arkansas.
Gwin told the individual investors that he would invest their retirement funds in safe, interest-earning investments. He instructed them to establish Individual Retirement Accounts (IRAs) through Sterling Trust Company. However, after the accounts were funded, Gwin used the money to purchase unsecured notes issued by First Nevada Marketing, a Missouri corporation he operated.
As in many investment fraud schemes, Gwin made a profit while investors were left with losses. Prosecutors have estimated the total loss from Gwin's retirement fraud scheme is between  $1 million and $2.5 million.
If you have been the victim of retirement fraud, we may be able to help you recover your losses. Contact us today at 215-839-3953 for a free consultation.
At Wall Street Fraud, we are dedicated to offering assistance to those who have been hurt by improper corporate or investment practices.
If you have been the victim of stock brokerage fraud, securities fraud, mutual fund fraud, stockbroker fraud, annuities fraud, or any other type of investment fraud or negligence, please contact our securities fraud attorneys today for a free case evaluation. Our talented and aggressive legal and professional staff is eager to help you recover your losses.