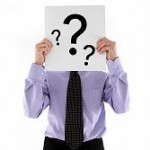 As securities fraud attorneys, we support the Consumer Fraud Protection Bureau's efforts to implement a ranking system for designations used by investment professionals. As we have previously discussed on this blog, the number of different yet similarly sounding designations can be extremely confusing for investors.
According to a comment letter filed by Certified Financial Planner Board of Standards Inc., "Senior investors are particularly vulnerable to confusion about professional designations and certifications." Given that there are more than 140 different certifications, this is very understandable.
The organization further highlights, "With no federal or consistent state regulation or oversight of certifications and designations, Americans – especially seniors – are left on their own to sort through the alphabet soup of letters at the end of a financial professional's name."
To remedy the problem, the CFP Board recommended the following:
Establish a rating system for professional certifications and designations by identifying qualitative and quantitative standards (based on best practices for certifications) against which certifications and designations can be evaluated.
Rank designations from the highest tier to those that are so deficient that their use in marketing is presumptively misleading or deceptive.
Communicate the rating system through an educational campaign to educate older Americans on how to use the system to evaluate the financial designations.
If you have been the victim of adviser fraud or negligence, we may be able to help you recover your losses. Contact us today at 215-839-3953 for a free consultation.
At Wall Street Fraud, we are dedicated to offering assistance to those who have been hurt by improper corporate or investment practices.
If you have been the victim of stock brokerage fraud, securities fraud, mutual fund fraud, stockbroker fraud, annuities fraud, or any other type of investment fraud or negligence, please contact our securities fraud attorneys today for a free case evaluation. Our talented and aggressive legal and professional staff is eager to help you recover your losses.