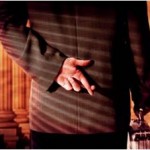 As we mentioned last week, we will be highlighting several of the top investment frauds identified by the North American Securities Administrators Association (NASAA). One of the emerging schemes listed is using self-directed individual retirement accounts (IRAs) to mask investment fraud.
On their own, self-directed IRAs are legitimate investments. Unlike typical IRA accounts, they are generally held by a trustee or custodian that permits investment in broader (and more risky) classes of assets such as real estate, promissory notes, tax lien certificates, and private placement securities.
Because many of these underlying securities of unregistered, self-directed IRAs are a popular vehicle for fraudsters. According to NASAA, state securities regulators have investigated numerous cases where a self-directed IRA was used in an attempt to lend credibility to an investment scheme.
In many cases, unscrupulous individuals misrepresent the responsibilities of self-directed IRA custodians to deceive investors into believing that their investments are legitimate or low risk. Investors should understand that while self-directed IRA custodians analyze and validate investments, they generally do not evaluate the quality or legitimacy of any investment.
NASAA also highlights that scammers often exploit the tax-deferred characteristics of self-directed IRAs to perpetuate their schemes. Because most IRAs charge a penalty for early withdrawal, investors are often less aggressive about requesting their money back if they suspect something may not be right with their investments.
With this in mind, we encourage investors to proceed with caution and always conduct due diligence when considering a self-directed IRA.
If you have been the victim of broker fraud or negligence, we may be able to help you recover your losses. Contact us today at 215-839-3953 for a free consultation.
At Wall Street Fraud, we are dedicated to offering assistance to those who have been hurt by improper corporate or investment practices.
If you have been the victim of stock brokerage fraud, securities fraud, mutual fund fraud, stockbroker fraud, annuities fraud, or any other type of investment fraud or negligence, please contact our securities fraud attorneys today for a free case evaluation. Our talented and aggressive legal and professional staff is eager to help you recover your losses.