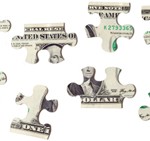 The Securities and Exchange Commission has released a study of financial literacy among investors. The study was mandated by the Dodd-Frank Act and asked the SEC to identify the existing level of financial literacy among retail investors as well as methods and efforts to improve it.
The study reveals that financial literacy could be improved among all investors and that many are not aware how to avoid investment fraud. The report makes several recommendations, which include improving the timing, content, and format of disclosures; targeting specific groups including young investors, lump sum payout recipients, investment trustees, the military, underserved populations, and the elderly; promoting the importance of checking the background of investment professional; and increasing awareness of the fees and costs of investing
The reports also details what investors want to know about financial professionals and investment products and services, and their preferences for how and when they want such information. Below are a few key findings:
Investors prefer to receive investment disclosures before investing, rather than after, as occurs with many investment products purchased today.
Investors find the following useful and relevant in helping them make informed investment decisions: information about fees, investment objectives, performance, strategy, and risks of an investment product, as well as the professional background, disciplinary history, and conflicts of interest of a financial professional.
Investors also favor investment disclosures presented in a visual format, using bullets, charts, and graphs.
As Philadelphia securities fraud attorneys, we are hopeful that the findings will be used to improve investor education programs and provide investors with the tools necessary to spot investment scams.
If you have been the victim of securities fraud or negligence, we may be able to help you recover your losses. Contact us today at 215-839-3953 for a free consultation.
At Wall Street Fraud, we are dedicated to offering assistance to those who have been hurt by improper corporate or investment practices.
If you have been the victim of stock brokerage fraud, securities fraud, mutual fund fraud, stockbroker fraud, annuities fraud, or any other type of investment fraud or negligence, please contact our securities fraud attorneys today for a free case evaluation. Our talented and aggressive legal and professional staff is eager to help you recover your losses.