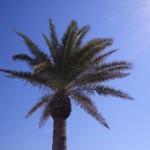 Two former Miami brokers allegedly bilked clients out of a staggering $36 million by charging erroneous and excessive markup fees, according to the Securities and Exchange Commission.
The SEC alleges that Fabrizio Neves and Jose Luna operated the scam while working at LatAm Investments LLC, a now defunct Florida broker-dealer. It targeted two Brazilian public pension funds and a Colombian institutional investor that purchased from LatAm the structured notes issued by major commercial banks.
According to the SEC, the fraudsters hid the excessive fees by altering the banks' structured note term sheets in many transactions by either whiting out or electronically cutting and pasting the markup amounts over the actual price and trade information. Customers were then provided the forged documents.
"Neves lined his pockets with millions of dollars by charging customers exorbitant, fraudulent markups," said Eric I. Bustillo, Director of the SEC's Miami Regional Office. "Neves and Luna thought they could hide their scheme and evade regulators by using offshore nominee companies and forged documents, but they thought wrong."
The case reminds investors to make sure you fully understand the fees involved with any investment and to ask questions if you notice anything suspicious in your account statements.
If you have been the victim of broker fraud or negligence, we may be able to help you recover your losses. Contact us today at 215-839-3953 for a free consultation.
At Wall Street Fraud, we are dedicated to offering assistance to those who have been hurt by improper corporate or investment practices.
If you have been the victim of stock brokerage fraud, securities fraud, mutual fund fraud, stockbroker fraud, annuities fraud, or any other type of investment fraud or negligence, please contact our securities fraud attorneys today for a free case evaluation. Our talented and aggressive legal and professional staff is eager to help you recover your losses.