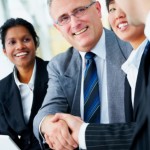 A Florida investor has filed a FINRA arbitration claim against a Palm Beach Gardens brokerage firm, cheap essay writing service uk alleging that it was negligent in its oversight of her broker, Gurudeo "Buddy" Persaud. The broker is already facing charges by the Securities and Exchange Commission for operating a Ponzi-like scam through a separate enterprise and using lunar cycles to inform his investment advice.
As detailed by the Orlando Sentinel, Doreen Abreu, who lost her nest egg to the scam, alleges Money Concepts Capital Corp. "recklessly" overlooked evidence from public records and other sources about Persaud's activities with his enterprise White Elephant, which he used to perpetrate his fraud.
"Money Concepts knew or should have known of Persaud's affiliation with this outside business activity, and taken steps to find out what it entailed," the complaint alleges. "If Money Concepts had taken these steps and done basic due diligence and investigation in connection with supervising Persaud, [Doreen Abreu's] … losses could have been avoided."
Abreu is seeking to hold the brokerage responsible for her investment losses, which total $170,000.
If you have been the victim of broker fraud or negligence, we may be able to help you recover your losses. Contact us today at 215-839-3953 for a free consultation.
At Wall Street Fraud, we are dedicated to offering assistance to those who have been hurt by improper corporate or investment practices.
If you have been the victim of stock brokerage fraud, securities fraud, mutual fund fraud, stockbroker fraud, annuities fraud, or any other type of investment fraud or negligence, please contact our securities fraud attorneys today for a free case evaluation. Our talented and aggressive legal and professional staff is eager to help you recover your losses.