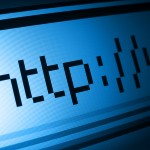 As we mentioned last week, the Internet has quickly become a breeding ground for investment fraud. State securities regulators are reporting a significant uptick in enforcement activity, although they also recognize that many other scams are going undetected.
The Internet is a dangerous place for investors because it gives scammers the opportunity to reach a large number of potential victims by simply creating a web page or posting to an online message board. The Internet also provides a great deal of anonymity by allowing fraudsters to hide behind aliases and screen names.
With this in mind, it is imperative that investors know how to protect themselves online. Below are several tips provided by the Pennsylvania Securities Commission:
Keep your excitement and expectations in perspective: evaluate information as you would any magazine article, television report or whispered hot tip.
Don't assume that your investment bulletin board is policed. Most online computer services take a hands- off approach to claims made in message postings.
Don't buy thinly traded, little-known stocks on the basis of online hype. These are the stocks that are most susceptible to manipulation.
Don't act on the advice of a person who hides his identity. Many computer bulletin boards allow people to use aliases and nicknames. This is intended to protect privacy, but it also can be exploited by fast-buck artists.
Don't forget to look for potential conflicts of interest. A growing number of online stock analysts receive cash or shares in exchange for glowing comments about the companies in question.
Make sure that an investment opportunity and the person promoting it are properly registered with the Pennsylvania Securities Commission.
If you have been the victim of Internet fraud, we may be able to help you recover your losses. Contact us today at 215-839-3953 for a free consultation.
At Wall Street Fraud, we are dedicated to offering assistance to those who have been hurt by improper corporate or investment practices.
If you have been the victim of stock brokerage fraud, securities fraud, mutual fund fraud, stockbroker fraud, annuities fraud, or any other type of investment fraud or negligence, please contact our securities fraud attorneys today for a free case evaluation. Our talented and aggressive legal and professional staff is eager to help you recover your losses.