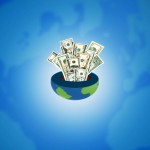 Last month, the North American Securities Administrators Association (NASAA) released its annual list of top investment scams. One of the emerging trends capitalizes on the growing popularity of the Immigrant Investor Program.
The federal initiative, known as EB-5, grants a U.S. visa to foreign nationals who invest a minimum of $500,000 into a new commercial enterprise. As interest in the program has grown among investors, so has its popularity with scammers.
As highlighted by NASAA, "Investors must beware of promoters who falsely claim that an investment in their venture is safer or guaranteed due to an influx of foreign cash." In most cases, this is simply not the case.
With this in mind, investors presented with an investment opportunity with an EB-5 or IIP feature should make sure to obtain detailed information on every component of the venture. This should include full disclosures regarding all funding sources and the background of all promoters.
If you have been the victim of securities fraud or negligence, we may be able to help you recover your losses. Contact us today at 215-839-3953 for a free consultation.
At Wall Street Fraud, we are dedicated to offering assistance to those who have been hurt by improper corporate or investment practices.
If you have been the victim of stock brokerage fraud, securities fraud, mutual fund fraud, stockbroker fraud, annuities fraud, or any other type of investment fraud or negligence, please contact our securities fraud attorneys today for a free case evaluation. Our talented and aggressive legal and professional staff is eager to help you recover your losses.