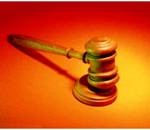 Merrill Lynch will pay a $400,000 fine to resolve a Financial Industry Regulatory Authority Inc. enforcement action involving churning by a former broker. Defrauded investors will also receive $139,718 in restitution.
According to Investment News, FINRA alleged that Merrill failed to supervise former broker David Bredenburg, who worked in the firm's Towson, Maryland office. He reportedly churned in customer accounts for a three-year period.
As we have previously discussed on this investment fraud blog, churning occurs when a broker engages in excessive buying and selling of securities in a customer's account chiefly to generate commissions that benefit the broker. In this case, Bredenburg engaged in at least 37 unsuitable short-term trades in unit trusts and closed-end funds.
FINRA faulted Merrill for failing to supervise Bredenburg. In fact, the firm failed to take action to stop the alleged unsuitable trades until customers began to raise concerns in April 2008. Bredenburg was not fired until February 2009.
If you have been the victim of broker fraud or negligence, we may be able to help you recover your losses. Contact us today at 215-839-3953 for a free consultation.
At Wall Street Fraud, we are dedicated to offering assistance to those who have been hurt by improper corporate or investment practices.
If you have been the victim of stock brokerage fraud, securities fraud, mutual fund fraud, stockbroker fraud, annuities fraud, or any other type of investment fraud or negligence, please contact our securities fraud attorneys today for a free case evaluation. Our talented and aggressive legal and professional staff is eager to help you recover your losses.