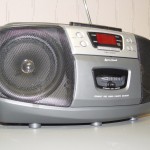 An investment adviser with a nationally syndicated radio show is facing serious charges by the Securities and Exchange Commission. The SEC alleges Ray Lucia misled investors about his "Buckets of Money" investment strategy.
The SEC enforcement action alleges that Lucia claimed that the wealth management strategy he promoted at investment seminars and on his radio program had been "backtested" over actual bear market periods. As detailed by the SEC, backtesting involves evaluating a strategy by applying it to historical data and calculating how it would have performed during that prior time period.
Lucia told investors that his "Buckets of Money" strategy would provide inflation-adjusted income to retirees while protecting and even increasing their retirement savings. The problem is that Lucia failed to perform little, if any, actual backtesting.
"Lucia and RJL left their seminar attendees with a false sense of comfort about 'Buckets of Money,' " said Michele Wein Layne, director of the SEC's Los Angeles Regional Office. "The so-called back-tests weren't really back-tests, and the strategy wasn't proven as they claimed."
For more information about investment seminars and financial advice on radio programs, please see our previous posts.
If you have been the victim of adviser fraud or negligence, we may be able to help you recover your losses. Contact us today at 215-839-3953 for a free consultation.
At Wall Street Fraud, we are dedicated to offering assistance to those who have been hurt by improper corporate or investment practices.
If you have been the victim of stock brokerage fraud, securities fraud, mutual fund fraud, stockbroker fraud, annuities fraud, or any other type of investment fraud or negligence, please contact our securities fraud attorneys today for a free case evaluation. Our talented and aggressive legal and professional staff is eager to help you recover your losses.