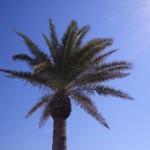 The Securities and Exchange Commission recently filed charges against three Florida men for their roles in a $27.5 million investment scheme.
According to the SEC, they deceived investors into believing that they were purchasing securities consisting of "pre-sold" commodities contracts with a pre-determined profit. However, the purported profits actually distributed to investors were largely funds provided by subsequent investors.
The SEC shut down the commodities fraud last year when it obtained an asset freeze and a court-appointed receiver over the two sister companies involved: Commodities Online LLC and Commodities Online Management LLC. The current enforcement action involves the founder and former president of the company, James C. Howard III, as well as the company's vice president Louis N. Gallo III and outside counsel Michael R. Casey, who later became the president.
"This trio teamed up to employ all the hallmarks of an investment scheme," said Eric I. Bustillo, Director of the SEC's Miami Regional Office. "Howard met with prospective investors at a luxury hotel to emanate a false sense of wealth and security, Gallo oversaw an in-house boiler room that drummed up investor interest, and Casey was the company's purported legal counsel who acted anything but lawyerly."
If you have been the victim of securities fraud or negligence, we may be able to help you recover your losses. Contact us today at 215-839-3953 for a free consultation.
At Wall Street Fraud, we are dedicated to offering assistance to those who have been hurt by improper corporate or investment practices.
If you have been the victim of stock brokerage fraud, securities fraud, mutual fund fraud, stockbroker fraud, annuities fraud, or any other type of investment fraud or negligence, please contact our securities fraud attorneys today for a free case evaluation. Our talented and aggressive legal and professional staff is eager to help you recover your losses.