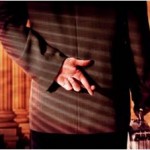 Investors expect their financial advisers to be open and honest with them regarding the financial advice they provide, and advisers are obligated to uphold this duty. Therefore, it is troubling to learn that advisers are increasingly failing to disclose conflicts of interest to investors.
In a recent enforcement action brought by the Securities and Exchange Commission, the agency alleged that two Portland, Oregon-based investment advisory firms and their owner failed to disclose a revenue-sharing agreement and other potential conflicts of interest to clients.
As detailed by the SEC, Focus Point Solutions did not inform customers that it was receiving revenue-sharing payments from a brokerage firm that managed mutual funds being recommended to its clients. Because Focus Point received a percentage of every dollar that its clients invested in these mutual funds, advisers were incentivized to recommend these funds over other securities in order to generate higher profits.
"Payments to investment advisers for recommending certain types of investments may corrupt their ability to provide impartial advice to their clients," said Bruce Karpati, Chief of the SEC Enforcement Division's Asset Management Unit. "Hicks and his firms kept their clients in the dark about this and other conflicts of interest that investors are entitled to know about and advisers must disclose."
If you have been the victim of adviser fraud or negligence, we may be able to help you recover your losses. Contact us today at 215-839-3953 for a free consultation.
At Wall Street Fraud, we are dedicated to offering assistance to those who have been hurt by improper corporate or investment practices.
If you have been the victim of stock brokerage fraud, securities fraud, mutual fund fraud, stockbroker fraud, annuities fraud, or any other type of investment fraud or negligence, please contact our securities fraud attorneys today for a free case evaluation. Our talented and aggressive legal and professional staff is eager to help you recover your losses.