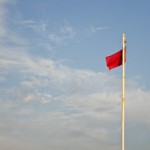 A recent investment fraud perpetrated by a Connecticut broker highlights an important red flag for investors. If your broker suggests moving your funds from your current brokerage firm to his or her own firm, be sure to verify exactly where your money is going.
In the current case, the Securities and Exchange Commission charged broker Stephen B. Blankenship and his company with stealing at least $600,000 from customers who he persuaded to withdraw money from their brokerage accounts he managed at other firms and instead invest with him directly.
According to the SEC, his customers included some retirees and others he met at church. He convinced them he could obtain a greater rate of return on their money by transferring it to his firm, Deer Hill Financial Group. While Blankenship claimed he was investing their money in established securities such as publicly traded mutual funds, he really transferred customer money to his own bank account. He then misused the money to pay his mortgage, travel, and grocery bills among other personal expenses.
"Blankenship took advantage of fellow churchgoers and senior citizens who relied on their savings for retirement and placed their trust in him," said David P. Bergers, Director of the SEC's Boston Regional Office.  "He betrayed that trust by using their money to make personal credit card payments and home improvements."
If you have been the victim of broker fraud, we may be able to help you recover your losses. Contact us today at 215-839-3953 for a free consultation.
At Wall Street Fraud, we are dedicated to offering assistance to those who have been hurt by improper corporate or investment practices.
If you have been the victim of stock brokerage fraud, securities fraud, mutual fund fraud, stockbroker fraud, annuities fraud, or any other type of investment fraud or negligence, please contact our securities fraud attorneys today for a free case evaluation. Our talented and aggressive legal and professional staff is eager to help you recover your losses.