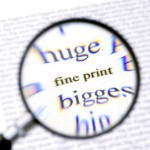 The Securities and Exchange Commission recently released an Investor Bulletin on lost and stolen securities. It also explained how the agency's Lost and Stolen Securities Program (LSSP) can be used to help deter fraud.
When a bond is redeemed or ownership of stock is transferred, the certificate is cancelled by the transfer agent and deemed "retired." Unfortunately, these retired certificates have been popping back up in the marketplace as fraudulent securities.
In one case detailed by the SEC, cancelled bond certificates with a face amount of approximately $111 billion disappeared in 1992 after being delivered from a transfer agent's warehouse to a certificate destruction vendor. The certificates later began to resurface around the world. In the end, a number of banks and brokers, as well as individuals, were defrauded through sales of the cancelled certificates for cash or through use of the cancelled certificates as loan collateral.
With this in mind, the SEC offers the following advice:
Investors holding certificates should take care in safeguarding them from theft or other loss. Keep a copy of both sides of your certificates separate from the certificates themselves. If a certificate is lost or stolen and then transferred on the books of the transfer agent to another owner, it may be impossible for you to establish that you owned it because the transfer agent will no longer have a record of your name. But if you have a record of the certificate numbers, the transfer agent should be able to reconstruct when it was transferred and to whom.
If your securities certificate is lost, accidentally destroyed, or stolen, you should immediately contact the transfer agent and request a "stop transfer" to prevent ownership of the securities from being transferred from your name to another's. Your broker may be able to assist you with this process. The broker or transfer agent will report the certificates as missing to the LSSP.
If you later find the missing certificate, you should notify whomever you called to place the "stop transfer" so that the lost or stolen securities report may be removed. Otherwise, you may have difficulty selling or transferring the securities.
If you are expecting a certificate through the mail and it doesn't arrive, you should immediately contact the organization that arranged the transaction – typically your brokerage firm.
If you have been the victim of securities fraud, we may be able to help you recover your losses. Contact us today at 215-839-3953 for a free consultation.
At Wall Street Fraud, we are dedicated to offering assistance to those who have been hurt by improper corporate or investment practices.
If you have been the victim of stock brokerage fraud, securities fraud, mutual fund fraud, stockbroker fraud, annuities fraud, or any other type of investment fraud or negligence, please contact our securities fraud attorneys today for a free case evaluation. Our talented and aggressive legal and professional staff is eager to help you recover your losses.