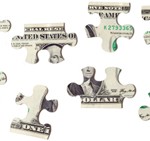 Churning continues to cause big problems for investors. In the most recent case, three former brokers at an Atlanta-based brokerage firm were charged by the Securities and Exchange Commission for "churning" the accounts of customers with conservative investment objectives. The investors suffered significant losses while the brokers received generous fees.
As we continue to highlight, churning is a fraudulent practice in which brokers disregard the customer's investment objectives and engage in excessive trading for the purpose of generating commissions and other revenue for themselves or their firms. The best way to detect it is to closely monitor your monthly account statements for excessive and/or suspicious trading.
In this case, the brokers at JP Turner & Company collectively generated commissions, fees, and margin interest totaling approximately $845,000. Meanwhile, clients suffered aggregate losses of approximately $2.7 million, according to the SEC.
The head supervisor and president of the firm are also facing charges for failing to supervise the brokers. "Broker-dealers' supervisory systems must provide customers with reasonable protection from churning and similar abuses. JP Turner's supervisory systems failed to do that," said William P. Hicks, Associate Director of the SEC's Atlanta Regional Office.
If you have been the victim of broker fraud or negligence, we may be able to help you recover your losses. Contact us today at 215-839-3953 for a free consultation.
At Wall Street Fraud, we are dedicated to offering assistance to those who have been hurt by improper corporate or investment practices.
If you have been the victim of stock brokerage fraud, securities fraud, mutual fund fraud, stockbroker fraud, annuities fraud, or any other type of investment fraud or negligence, please contact our securities fraud attorneys today for a free case evaluation. Our talented and aggressive legal and professional staff is eager to help you recover your losses.