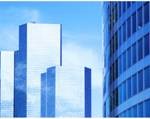 As we reported on this blog, the Financial Industry Regulatory Authority (FINRA) recently awarded scorned investors $54 million in their securities arbitration case against Citigroup—the largest award to date.
Aside from the size of the award, a recent New York Times article points out that the case may also be significant because the arbitrators appeared to reject several notorious Wall Street defenses. As summarized by the NYT, they are:
We didn't blow up your portfolio. The financial crisis did.
If you're wealthy and sophisticated, you should have understood the risks.
The prospectus warned that you could lose your shirt, so don't come crying to us if you do.
With respect to the first defense, the investors' attorneys successfully showed that the municipal bonds at issue in the case did not in fact suffer catastrophic losses during the financial crisis.
Regarding their clients' sophistication and wealth, the lawyers agreed that the investors were not risk adverse in certain circumstances, but this did not apply to the investments at issue. "Citigroup misled their wealthiest clients and then tried to blame them for relying on what they were told," co-counsel Steven B. Caruso argued.
To defeat the third argument regarding risks outlined in a prospectus, attorneys for the investors produced seven different notices on the topic published by FINRA and its predecessor regulator, including a notice from 2009 that states: "Providing risk disclosure in a prospectus or product description does not cure otherwise deficient disclosure in sales material, even if such sales material is accompanied or preceded by the prospectus."
This case highlights that regulatory authorities such as FINRA are willing to hold the big banks accountable and that their standard defenses will not always shield them from liability to investors.
At Wall Street Fraud, we are dedicated to offering assistance to those who have been hurt by improper corporate or investment practices.
If you have been the victim of stock brokerage fraud, securities fraud, mutual fund fraud, stockbroker fraud, annuities fraud, or any other type of investment fraud, please contact us today for a free case evaluation. Our talented and aggressive legal and professional staff is eager to help you recover your losses.