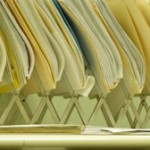 A recent report by North American Securities Administrators Association (NASAA) highlights the top problem areas for broker-dealers. The report was compiled after a nationwide series of examinations of broker-dealers, conducted by state securities examiners from 24 NASAA jurisdictions in the United States.
According to NASAA, 236 examinations conducted between January 1 and June 30, 2012 revealed 453 types of violations in five compliance areas. The greatest frequency of violations (29 percent) involved books and records, followed by supervision (27 percent), sales practices (24 percent), registration & licensing (14 percent), and operations (6 percent).
The top five types of violations included:
Failure to follow written supervisory policies,
Suitability,
Correspondence/e-mail,
Maintenance of customer account information, and
Advertising/sales literature.
About half (44 percent) of the examinations involved one-person branch offices; 23 percent were home offices; 20 percent were branch offices with two to five 5 agents; 11 percent were branch offices with more than five agents; and 2 percent were non-branch offices.
As this report highlights, brokerage firms often do not take the proper steps to protect investors and their money. Therefore, it is imperative to ask questions and voice your concerns if you suspect you may be the victim of broker negligence or fraud.
If you have been the victim of investment fraud, we may be able to help you recover your losses. Contact us today at 215-839-3953 for a free consultation.
At Wall Street Fraud, we are dedicated to offering assistance to those who have been hurt by improper corporate or investment practices.
If you have been the victim of stock brokerage fraud, securities fraud, mutual fund fraud, stockbroker fraud, annuities fraud, or any other type of investment fraud or negligence, please contact our securities fraud attorneys today for a free case evaluation. Our talented and aggressive legal and professional staff is eager to help you recover your losses.