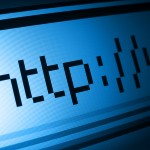 The Financial Industry Regulatory Authority (FINRA) continues it efforts to increase investor use of its BrokerCheck system.
Under a proposed rule change, the ability to verify a broker's background and credentials could be only a click away.
FINRA has asked the Securities and Exchange Commission to approve a rule that would require securities firms to include a reference and a link to BrokerCheck on their websites. It would also be required on certain websites maintained by, or on behalf of, any person associated with the firm.
As we have previously discussed on this securities fraud blog, FINRA's BrokerCheck should be the first resource investors turn to when choosing whether to do business or continue to do business with a particular firm or individual. It provides valuable information about any FINRA-registered broker or brokerage firm, including licensing, registration, and disciplinary records.
Under another proposed change, FINRA is seeking to make more information available to investors. It would permanently make publicly available in BrokerCheck information about investment-related civil actions brought against associated persons by a state or foreign regulatory authority that have been dismissed pursuant to a settlement agreement
If you have been the victim of broker fraud, we may be able to help you recover your losses. Contact us today at 215-839-3953 for a free consultation.
At Wall Street Fraud, we are dedicated to offering assistance to those who have been hurt by improper corporate or investment practices.
If you have been the victim of stock brokerage fraud, securities fraud, mutual fund fraud, stockbroker fraud, annuities fraud, or any other type of investment fraud or negligence, please contact our securities fraud attorneys today for a free case evaluation. Our talented and aggressive legal and professional staff is eager to help you recover your losses.