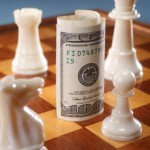 Wealthy investors are increasingly looking to hedge funds to grow their portfolios. While these funds can generate high returns, many fail to understand that they do not come with the same protections as other investments. For instance, as compared with mutual funds, hedge funds are not required to provide the same level of disclosure to investors or regulators.
The Securities and Exchange Commission recently issued an Investor Alert about hedge funds. It offers valuable information about what investors should know before turning over any money.
Below are a few examples:
Ask about fees and expenses. Fees and expenses affect your return on investment. Hedge funds typically charge an annual asset management fee of 1 percent to 2 percent of assets as well as a "performance fee" of 20 percent of a hedge fund's profit. These fees are typically higher than the fees charged by a mutual fund. A performance fee could motivate a hedge fund manager to take greater risks in the hope of generating a larger return.
Ask about how a fund's assets are safeguarded. A hedge fund's manager generally has authority to access and transfer the fund's assets. This authority can potentially be misused. To guard against this, many hedge funds undergo an annual financial audit by an independent auditor that includes verification of the existence of the fund assets. You should inquire about where a fund's assets are held (e.g., whether they are held in custodial accounts at a reputable bank or broker) and whether an independent third party confirms or otherwise verifies the existence of the fund's assets.
Because of the decreased oversight, hedge funds are also susceptible to fraud. Conflicts on interest, misappropriation, and misrepresentation are just a few examples. Therefore, it is imperative to research the qualifications and background of any hedge fund manager. You should contact the SEC or your local securities regulator to find out whether they have a disciplinary history within the securities industry.
If you have been the victim of hedge fund fraud, we may be able to help you recover your losses. Contact us today at 215-839-3953 for a free consultation.
At Wall Street Fraud, we are dedicated to offering assistance to those who have been hurt by improper corporate or investment practices.
If you have been the victim of stock brokerage fraud, securities fraud, mutual fund fraud, stockbroker fraud, annuities fraud, or any other type of investment fraud or negligence, please contact our securities fraud attorneys today for a free case evaluation. Our talented and aggressive legal and professional staff is eager to help you recover your losses.