The Financial Industry Regulatory Authority (FINRA) has again taken action against David Lerner Associates, Inc. (DLA). The most recent order requires the firm to pay approximately $12 million in restitution to .
According to FINRA, DLA targeted unsophisticated investors and the elderly without performing adequate due diligence to determine whether the REIT was suitable for investors. It further contends DLA's marketing materials for Apple REIT Ten misrepresented performance results and failed to disclose that income from past REITs was insufficient to support the distributions to unit owners.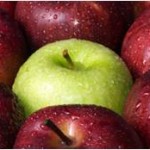 FINRA also took action against David Lerner, the firm's founder, President and CEO. He was fined $250,000, and suspended for one year from the securities industry, followed by a two-year suspension from acting as a principal. According to FINRA, "David Lerner personally made false claims regarding the investment returns, market values, and performance and prospects of the Apple REITs at numerous DLA investment seminars and in letters to customers."
Brad Bennett, Executive Vice President and Chief of Enforcement, said, "David Lerner and his firm targeted unsophisticated and elderly customers, grossly failing to comply with basic standards of suitability in selling Apple REIT Ten to thousands of customers. Firms must conduct a thorough suitability analysis before selling products, and make accurate disclosure of risks and features at the point of sale, especially with alternative investments such as non-traded REITs."
If David Lerner has defrauded you, we may be able to help you recover your losses. Contact us today at 215-839-3953 for a free consultation.
At Wall Street Fraud, we are dedicated to offering assistance to those who have been hurt by improper corporate or investment practices.
If you have been the victim of stock brokerage fraud, securities fraud, mutual fund fraud, stockbroker fraud, annuities fraud, or any other type of investment fraud or negligence, please contact our securities fraud attorneys today for a free case evaluation. Our talented and aggressive legal and professional staff is eager to help you recover your losses.