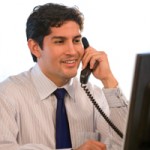 The Financial Industry Regulatory Authority has expelled Hudson Valley Capital Management and barred its CEO, Mark Gillis, from the securities industry. The enforcement action stems from a fraudulent day trading scheme in which customer funds were used to conceal losses.
According to FINRA, Gillis used the firm's Average Price Account to improperly day trade millions of dollars of stock. When he suffered steep losses in the accounts, he concealed them by making unauthorized trades involving customer accounts. Gillis allegedly purchased securities using the firm's account and then transferred them to customers at markups between 177 percent and 280 percent.
Gillis also misappropriated money from a customer account to fund unauthorized stock and caused another customer to lose approximately $400,000. Gillis attempted to further hide the unauthorized trades by lying to customers and FINRA about the transactions.
FINRA also alleges that Hudson Valley failed to supervise Gillis' trading activities at the firm. As a result, he was able to conduct his fraudulent trading scheme without restriction.
If you have been the victim of stockbroker fraud or negligence, we may be able to help you recover your losses. Contact us today at 215-839-3953 for a free consultation.
At Wall Street Fraud, we are dedicated to offering assistance to those who have been hurt by improper corporate or investment practices.
If you have been the victim of stock brokerage fraud, securities fraud, mutual fund fraud, stockbroker fraud, annuities fraud, or any other type of investment fraud or negligence, please contact our securities fraud attorneys today for a free case evaluation. Our talented and aggressive legal and professional staff is eager to help you recover your losses.