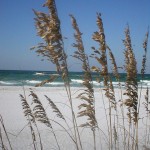 As proof that investment fraudsters come in all ages, Donald R. French Jr. first launched his elaborate investment scam when he was only 21-years-old. According to authorities, French, now 25, bilked investors out of $10 million and used the money to fund his own exorbitant lifestyle.
As the Sun Sentinel reports, French formed D3 Capital Management and promised investors returns of up to 50 percent a year. He told clients that their funds would be used to purchase investments in foreign currencies, emeralds and even a solar-energy project in Italy, according to federal court records. However, he only invested a small portion of the money, using the rest to support his "jet-set lifestyle."
When questioned by the FBI, French reportedly credited his "gift of gab" for convincing investors to trust him with their money. French also has a background in acting, which likely helped him play the part of an experienced investment professional.
Florida, of course, has also proven to be fertile ground for investment frauds. South Florida ranks only behind New York City when it comes to the number of federal securities and investment fraud investigations and prosecutions. In fact, over 100 people have been arrested in South Florida since December 2010.
The message for investors is that fraudsters do not have a "type." As securities fraud lawyers, we have seen investment fraud perpetrated by from all walks of life. Therefore, it is imperative to research anyone who recommends an investment opportunity.
If you have been the victim of investment fraud, we may be able to help you recover your losses. Contact us today at 215-839-3953 for a free consultation.
At Wall Street Fraud, we are dedicated to offering assistance to those who have been hurt by improper corporate or investment practices.
If you have been the victim of stock brokerage fraud, securities fraud, mutual fund fraud, stockbroker fraud, annuities fraud, or any other type of investment fraud or negligence, please contact our securities fraud attorneys today for a free case evaluation. Our talented and aggressive legal and professional staff is eager to help you recover your losses.