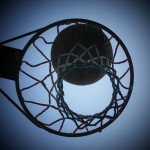 Horace Grant recently came out victorious in court rather than on the court. The former NBA star recently succeeded in upholding an arbitration award against his brokerage firm, Morgan Keegan.
Grant first filed a complaint against Morgan Keegan over investment losses tied to risky bond funds in 2008. Financial Industry Regulatory Authority (FINRA) arbitrators awarded him $1.46 million in 2009. However, Morgan Keegan has been fighting to overturn the award in court ever since.
Most recently, the U.S. Court of Appeals for the Ninth Circuit upheld the award, rejecting Morgan Keegan's claims that the arbitrators exceeded their power or issued a biased decision. Despite the victory, Grant acknowledges that the legal battle has taken a toll. "I would rather play against a guy like Shaq any day than to chase something that is mine that was taken," Grant told Reuters.
As Reuters reports, Grant is not the only investor battling Morgan Keegan. The firm has faced more than 1,000 customer arbitration cases over high-risk mortgage-backed securities that were marketed to clients as safe investments and later plummeted as much as 80 percent when the market collapsed.
If you have been the victim of stockbroker fraud or negligence, we may be able to help you recover your losses. Contact us today at 215-839-3953 for a free consultation.
At Wall Street Fraud, we are dedicated to offering assistance to those who have been hurt by improper corporate or investment practices.
If you have been the victim of stock brokerage fraud, securities fraud, mutual fund fraud, stockbroker fraud, annuities fraud, or any other type of investment fraud or negligence, please contact our securities fraud attorneys today for a free case evaluation. Our talented and aggressive legal and professional staff is eager to help you recover your losses.