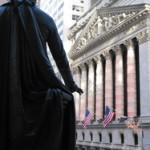 Merrill Lynch has been ordered to pay $1.34 million to Florida investors who were mislead regarding the risks of Fannie Mae preferred shares. The Financial Industry Regulatory Authority found that the couples' broker misrepresented the risks of the investment, which ultimately lost all of its value when the market collapsed.
Robert and Michele Billings invested $2.3 million in Fannie Mae preferred shares in July, 2008, which was "strongly recommended" by their broker, according to documents filed in the arbitration. The broker, Miles Pure, allegedly characterized the investment as "safe," stating that the U.S. government "stands behind" Fannie Mae preferred shares.
However, as Reuters reports, Fannie Mae was already showing signs of trouble. In fact, Merrill Lynch removed Fannie Mae from a list of "recommended" preferred stocks shortly before the broker recommended it, according to the statement of claim. To make matters worse, when the investors asked to sell the stock when it began to lose value, Pure told them to hold their position. The stock ultimately became worthless when Fannie Mae entered conservatorship.
As this case highlights, broker fraud tied to the financial continues to haunt investors. Thankfully, some are able to recoup their losses through legal processes, such as FINRA arbitration.
If you have been the victim of stockbroker fraud or negligence, we may be able to help you recover your losses. Contact us today at 215-839-3953 for a free consultation.
At Wall Street Fraud, we are dedicated to offering assistance to those who have been hurt by improper corporate or investment practices.
If you have been the victim of stock brokerage fraud, securities fraud, mutual fund fraud, stockbroker fraud, annuities fraud, or any other type of investment fraud or negligence, please contact our securities fraud attorneys today for a free case evaluation. Our talented and aggressive legal and professional staff is eager to help you recover your losses.