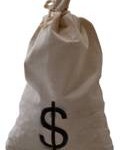 Massachusetts Mutual Life Insurance Company was recently fined $1.625 million for annuity fraud. The Securities and Exchange Commission contends the firm failed to sufficiently disclose to investors that a "cap" it placed on a complex investment product could negatively impact their retirement savings.
According to the SEC, MassMutual included a cap feature in certain optional riders offered to investors, which potentially affected $2.5 billion worth of MassMutual variable annuities. The agency found that the sales literature and prospectuses provided to investors failed to sufficiently explain that if the cap was reached, the guaranteed minimum income benefit (GMIB) value would no longer earn interest. Rather, MassMutual's disclosures implied that interest would continue to accrue after the GMIB value reached the cap, and dollar-for-dollar withdrawals would remain available to investors.
SEC even found that a number of MassMutual's own sales agents were confused by the language in the disclosures. As a result, investors were not sufficiently informed of the potential negative effect of taking withdrawals if they reached the cap years down the road.
"Investors shouldn't have their retirement nest eggs at risk because of undisclosed investment complexities," said Robert Khuzami, Director of the SEC's Division of Enforcement. "Through our proactive investigative efforts, we exposed a problem with a complex variable annuity investment at least a decade before it could have harmed investors."
If you have been the victim of annuity fraud, we may be able to help you recover your losses. Contact us today at 215-839-3953 for a free consultation.
At Wall Street Fraud, we are dedicated to offering assistance to those who have been hurt by improper corporate or investment practices.
If you have been the victim of stock brokerage fraud, securities fraud, mutual fund fraud, stockbroker fraud, annuities fraud, or any other type of investment fraud or negligence, please contact our securities fraud attorneys today for a free case evaluation. Our talented and aggressive legal and professional staff is eager to help you recover your losses.