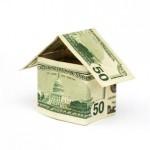 The Securities and Exchange Commission continues to pursue lawsuits related to misrepresentations made to investors leading up to the financial crisis. J.P. Morgan and Credit Suisse are the latest firms to settle SEC investment fraud charges.
The lawsuits both involved misrepresentations made to investors regarding residential mortgage-backed securities (RMBS). The firms will pay more than $400 million combined, and the SEC plans to distribute the money to harmed investors.
According to the SEC, J.P. Morgan misstated information about the delinquency status of mortgage loans that provided collateral for an RMBS offering in which it was the underwriter. J.P. Morgan received fees of more than $2.7 million, while investors sustained losses of at least $37 million on undisclosed delinquent loans.
Similarly, Credit Suisse also allegedly failed to accurately disclose its practice of retaining cash for itself from the settlement of claims against mortgage loan originators for problems with loans that Credit Suisse had sold into RMBS trusts and no longer owned. The firm realized $55.7 million in profits and losses avoided from its bulk settlement practice, while its investors lost more than $10 million.
"In many ways, mortgage products such as RMBS were ground zero in the financial crisis," said Robert Khuzami, Director of the SEC's Division of Enforcement. "Misrepresentations in connection with the creation and sale of mortgage securities contributed greatly to the tremendous losses suffered by investors once the U.S. housing market collapsed. Today's actions involving RMBS securities are a continuation of the SEC's strong efforts to pursue wrongdoing committed in connection with the financial crisis."
If you have been the victim of stockbroker fraud or negligence, we may be able to help you recover your losses. Contact us today at 215-839-3953 for a free consultation.
At Wall Street Fraud, we are dedicated to offering assistance to those who have been hurt by improper corporate or investment practices.
If you have been the victim of stock brokerage fraud, securities fraud, mutual fund fraud, stockbroker fraud, annuities fraud, or any other type of investment fraud or negligence, please contact our securities fraud attorneys today for a free case evaluation. Our talented and aggressive legal and professional staff is eager to help you recover your losses.