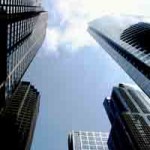 Concerns about protecting investors could lead the Securities and Exchange Commission to rethink its proposal to lift the advertising ban on certain securities. The new rules are mandated under the Jumpstart Our Business Startups (JOBS) Act, which aims to boost small-business growth and capital formation by relaxing several existing securities regulations.
While the new legislation may be good news for start-ups and other small businesses, it also seeks to remove several important investor protections. As  a result, it could be bad news for investors.
Now, it appears that several SEC commissioners share those fears. Luis Aguilar and Elisse Walter are concerned that lifting the ban could unduly harm investors unless additional steps are taken, according to a Reuters report.
Aguilar has indicated that the proposal should be rewritten entirely. Meanwhile, Walter said that the SEC must tread carefully before simply lifting the ban in recent remarks at the SEC's Forum on Small Business Capital Formation.
"I think everyone can agree that removing the ban on general solicitation, essentially allowing public offers in private security transactions, is a fundamental change in the securities market," Walter said.
"We must be vigilant about the potential consequences, particularly unintended consequences of a significant change like this, and consider ways to mitigate potential harms to the investors while preserving the rule's intended benefits," she added.
Given the importance of this issue, we will provide additional updates as they become available.
If you have been the victim of securities fraud, we may be able to help you recover your losses. Contact us today at 215-839-3953 for a free consultation.
At Wall Street Fraud, we are dedicated to offering assistance to those who have been hurt by improper corporate or investment practices.
If you have been the victim of stock brokerage fraud, securities fraud, mutual fund fraud, stockbroker fraud, annuities fraud, or any other type of investment fraud or negligence, please contact our securities fraud attorneys today for a free case evaluation. Our talented and aggressive legal and professional staff is eager to help you recover your losses.