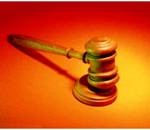 Investors can resolve disputes with their investment advisers through the Financial Industry Regulatory Authority's arbitration process. Until recently, the program was limited to broker-dealers and securities firms subject to FINRA oversight.
FINRA has indicated that it will accept these disputes on a voluntary, case-by-case basis if the parties meet the following conditions:
The adviser and investor submit a post-dispute agreement to arbitrate.
The adviser or other parties agree to pay all arbitration surcharge fees.
The investor files a special written submission agreement to submit the dispute to FINRA Dispute Resolution that is: Signed by

all

parties to the arbitration (including all investor parties and all adviser parties); and signed

after

the events occurred that gave rise to the underlying dispute.
The move is good news for investors. FINRA's dispute resolution services (arbitration or mediation) can be an effective way to resolve the dispute without going to court. Other arbitration venues and litigation are both generally more expensive than FINRA arbitration. We have helped numerous investors recover their losses through FINRA arbitration.
FINRA will also make its mediation program open to investors and advisers. Mediation can be faster and less expensive than arbitration or litigation. FINRA also claims an 80 percent success rate in resolving disputes. If the parties agree to mediate, they will not give up any right to arbitrate or litigate if they cannot reach a satisfactory settlement.
If you have been the victim of adviser fraud or negligence, we may be able to help you recover your losses. Contact us today at 215-839-3953 for a free consultation.
At Wall Street Fraud, we are dedicated to offering assistance to those who have been hurt by improper corporate or investment practices.
If you have been the victim of stock brokerage fraud, securities fraud, mutual fund fraud, stockbroker fraud, annuities fraud, or any other type of investment fraud or negligence, please contact our securities fraud attorneys today for a free case evaluation. Our talented and aggressive legal and professional staff is eager to help you recover your losses.