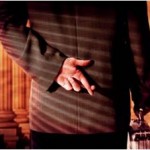 The Financial Industry Regulatory Authority (FINRA), an independent regulatory authority tasked with overseeing the securities industry, offers a great deal of useful information for investors.
In one such article, FINRA breaks down several common tactics used by those trying to perpetrate an investment fraud.
Here are the highlights:
The "Phantom Riches" Tactic — dangling the prospect of wealth, enticing you with something you want but can't have. "These gas wells are guaranteed to produce $6,800 a month in income."
The "Source Credibility" Tactic — trying to build credibility by claiming to be with a reputable firm or to have a special credential or experience. "Believe me, as a senior vice president of XYZ Firm, I would never sell an investment that doesn't produce."
The "Social Consensus" Tactic — leading you to believe that other savvy investors have already invested. "This is how ___ got his start. I know it's a lot of money, but I'm in — and so is my mom and half her church — and it's worth every dime."
The "Reciprocity" Tactic — offering to do a small favor for you in return for a big favor. "I'll give you a break on my commission if you buy now — half off."
The "Scarcity" Tactic — creating a false sense of urgency by claiming limited supply. "There are only two units left, so I'd sign today if I were you."
Because they are highly effective, many of these tactics are used by legitimate marketers and fraudsters alike. Therefore, it is important to look beyond the sales pitch to the investment product itself and take the time to thoroughly research all of the claims made by the person offering you the investment.
At Wall Street Fraud, we are dedicated to offering assistance to those who have been hurt by improper corporate or investment practices.
If you have been the victim of stock brokerage fraud, securities fraud, mutual fund fraud, stockbroker fraud, annuities fraud, or any other type of investment fraud, please contact us today for a free case evaluation. Our talented and aggressive legal and professional staff is eager to help you recover your losses.