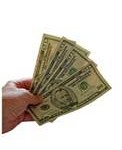 Several Republican and Democratic national political committees have been ordered to return $1.6 million in contributions made by convicted Ponzi schemer R. Allen Stanford. The money will be turned over to the court-appointed receiver tasked with collecting and liquidating assets to repay investors.
The political committees resisted efforts by the receiver, Ralph Janvey, to recover the contributions under the under the Texas Uniform Fraudulent Transfer Act. Janvey filed suit alleging that the committees should have to disgorge the above funds because the contributions were fraudulent transfers, given "with actual intent to hinder, delay, or defraud" creditors of Stanford and his companies.
Ultimately, the Fifth Circuit Court of Appeals agreed, upholding a decision by U.S. Circuit Judge James Dennis. He rejected the committees' argument that the Texas Uniform Fraudulent Transfer Act was trumped by federal campaign finance laws.
In his opinion, "The committees' argument would lead to absurd results," he ruled. "Under their interpretation, they would be allowed to keep funds that were, for example, stolen by force or fraud so long as the contributions did not run afoul" of campaign finance rules.
He further concluded that it did not matter that the money had already been used.  "Nor does the fact that the original funds have been spent preclude the receiver from asserting his claim," Dennis said.
If you have been the victim of securities fraud, we may be able to help you recover your losses. Contact us today at 215-839-3953 for a free consultation.
At Wall Street Fraud, we are dedicated to offering assistance to those who have been hurt by improper corporate or investment practices.
If you have been the victim of stock brokerage fraud, securities fraud, mutual fund fraud, stockbroker fraud, annuities fraud, or any other type of investment fraud or negligence, please contact our securities fraud attorneys today for a free case evaluation. Our talented and aggressive legal and professional staff is eager to help you recover your losses.